Can you see clearly now? You will soon.
ClearViewer
ClearViewer




The hotshoe version was the first viewer I made for my LX3. It worked very well, and enabled me to use the camera (and clearly see what I was shooting) in numerous situations where it was otherwise impossible.

While the lens flips up out of the way for using the LCD normally, it does not fold flat against the camera like the tripod mount model does. For storing the camera in a case, or even dangling from a neck strap, the viewer needs to be removed (it just slides out of the hotshoe).

The viewer easily fits in a pants or shirt pocket, but I found it's not as convenient or quick as having the folding, tripod mount version on the camera and ready all the time.

Still, if you use the custom-fit leather case for the Lumix LX-3, or Leica DLUX-4, or if you mount the camera on and off the tripod frequently, or if you just want to have a viewer with you "just in case" but don't use it constantly (like I do), the compact and simple viewfinder model may suit your needs. Slip it in a pants pocket, or side pocket of your camera case, and it's there, unobtrusive, for when you need it.

Like the tripod mount model, these viewers are individually made to order in our shop. We have made models to fit even the offset hotshoes on models such as the Lumix GF-1, Olympus E-P1, Ricoh GRD2, and others.

Price is $22 US, plus shipping, standard lens model
(premium lens, $18 additional)

Click here for the order page
The hotshoe-mount ClearViewer
The hotshoe-mount model folded flat for storage
The hotshoe-mount model in use on an LX3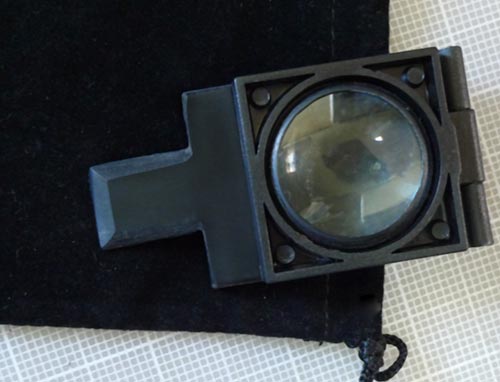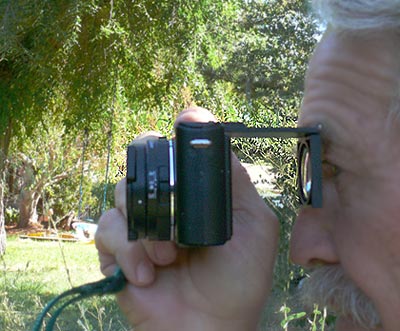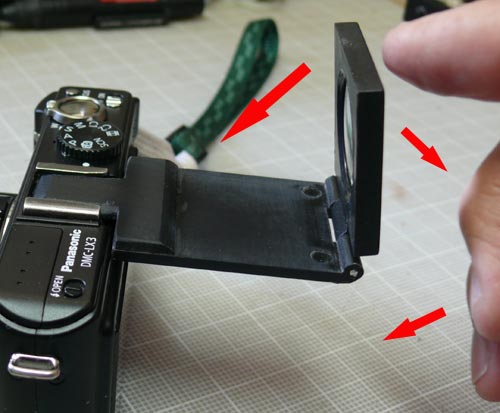 The lens easily flips up out of the way if you need to see the LCD screen normally.
ClearViewer US patent pending