Can you see clearly now? You will soon.
ClearViewer
ClearViewer



The tripod socket ClearViewer
We have ClearViewers to fit all popular cameras...with or without a viewfinder. Panasonic, Sony, Canon, Ricoh, Nikon, Sigma, Olympus, Fujifilm, Pentax, and others. ClearViewers are made to order for each specific camera make and model, including older models and just-released models.

This is the ClearViewer we recommend for most users. It folds flat against the screen so it can be left on the camera, ready for use when you need it.

$35 - 53, see shipping charges below

Please be sure to specify your camera make & model
Order your ClearViewer here
The tripod socket mount ClearViewer,
typical for fixed-lens cameras (left) and interchangeable -lens cameras (right).
The hotshoe-mount ClearViewer for many models with flash hotshoes

The hotshoe-mount ClearViewer
Our first design, the hotshoe ClearViewer can work with most compact cameras with a flash hotshoe reasonably near the center of the LCD screen. If in doubt, please check with us before ordering. The hotshoe model is handy for occasional use, or to provide a very solid brace in unstable situations, but is removed between uses. For most users, the tripod-mount model (above), which stays on the camera between uses, is more convenient.

$25 - 40, see shipping charges below
About Shipping: ClearViewers are shipped by US mail for US orders
Please allow up to 5 business days to ship your order (contact us if you need it sent sooner).
Our shipping and handling rates are based solely on our costs for shipping, supplies, and fees for online payment; we make no profit from shipping charges.

US addresses: $6.50 for 1 item, first-class mail (Priority mail $9.50)

USPS first-class international shipping (1-5 weeks, usually takes 1-3 weeks)
International Standard Shipping (USD): $18 1 item, $2 each additional to 4 items
Canada or Mexico: International Standard Shipping (USD) $13.50 1 item, $2 each add'l to 4 items

International Priority Mail (6-10 business days, customs delays possible)
Canada or Mexico: $30 (USD) for 1 item, $2 each additional to 4 items
Other countries: $38 (USD) for 1 item, $2.00 each additional to 4 items
If you're not sure whether the ClearViewer will work with your camera model, please contact us here before ordering. When ordering, be sure to include the camera make and model, and use a working email address when paying, so we can contact you.


(Note: Clicking the "Cart" buttons will take you to PayPal's payment pages, where you can pay with a credit card, or with a PayPal account if you prefer. You do NOT need to have, or open, a PayPal account to use this payment method.)
Not sure which lens to choose? Read our News page or Premium Lens page to tell you more about the premium lens, or the FAQ page for other lens info.
---
---
---
Gift shipping: If you want the order sent as a gift (no packing slip or purchase price listed) please indicate "gift" in the PayPal message box or along with the camera model.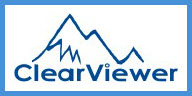 Looking for the premium lens and hinge plate for the do-it-yourself attachment to a folding hood as discussed on online forums?
Click here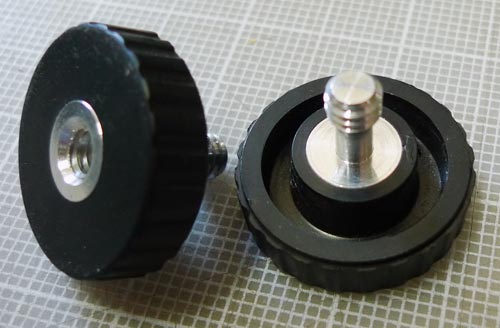 For Tripod Users:
To use your tripod-mount ClearViewer with a tripod, simply remove the normal mount screw (retained with a rubber O-ring) and replace it with one of the camera screws below. These knurled, plastic and aluminum screws are rather large, so you may not want to leave it on all the time, It's easy to switch back to the more compact original ClearViewer mount screw.
---
The Hama Camera Screw
Our old standby, the Hama screw is a very well-made and nicely-finished adapter for using your ClearViewer and a tripod at the same time. $9
Do I need a camera screw?
Our ClearViewers for non-interchangeable lens models will come with a tripod thread in the base, suitable for light and moderate use (threads are plastic, not metal). For rough use or with accessories that add weight we still recommend the metal-threaded tripod screws above.
(Made for the Panasonic LX and Leica D-LUX series, GF series, Olympus E-series, Samsung, and many other hotshoe-equipped compacts)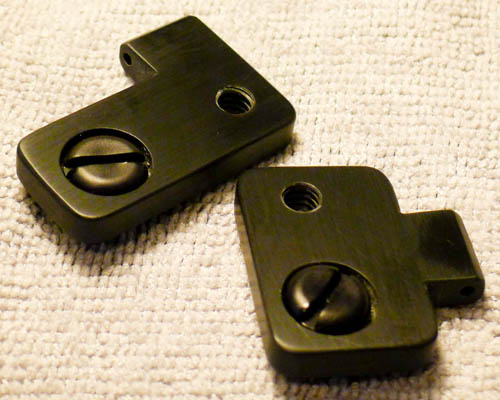 Compact cameras with non-removable lenses will come with this thread; interchangeable lens models will not, except by special order
(due to possibility of using heavy lenses)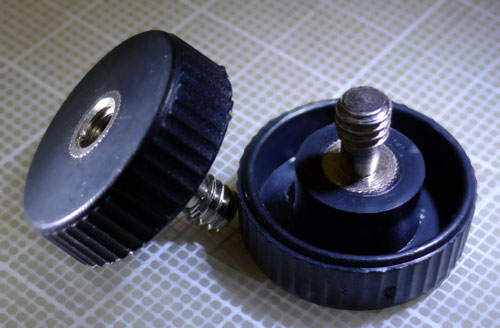 Generic Camera Screw
Similar in function to the Hama, this generic version is less expensive, though perhaps not so nicely machined. $4.50